Strategy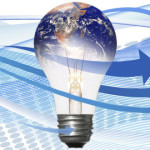 "Global Verde Media's veteran staff is focused on providing you with maximum results through the best insights and strategy; whether you are B-to-C or B-to-B."
Branding
What does your company stand for? What image (if any) does your brand have in the mind of your target customer? One of the challenges of branding for businesses today is to recognize that success in today's market requires a combination of branding and call-to-action.
Few businesses today have the time to wait for branding alone to create business.
This is where Global Verde Marketing steps in – we recognize that you need customers tomorrow, not just next year. This is why a combination of branding and call-to-action, together in an integrated marketing strategy, will bring maximum success to your company.
A successful marketing plan requires innovative new ideas. Your creative concept will mean the difference between success and failure. At Global Verde Media our creative focus is on strategy, not in winning awards. Sometimes the most clever, award-winning creative does not reach or motivate the target.
We have a simple rule at Global Verde Media when it comes to creative: "Don't guess."
Research
All work begins with research. Whether we are collaborating on your creative, designing your media campaign, determining your company's positioning and strategy, or helping you understand your competition, research will validate and guide our direction.
Global Verde Media utilizes research, both in-house and through our partners, that has been developed through actual experience. We have found that successful research typically yields insights and information that are both surprising and enlightening. There have been occasions where the findings from research have helped businesses greatly increase both their growth and their profits immediately.
Feel free to call us to discuss your research needs and we will give you a free, no obligation quote for doing your project.
---
Creative
Research is the backbone of successful marketing and successful creative. Things that seem like common sense are not always correct. We remember that our message needs to reach and resonate with the target customer, NOT with our client or our agency personnel. Our research services include focus groups and surveys, published research from Media Audit, Scarborough, and Simmons, to Nielsen and Arbitron audience research.
Before we plan or place media or start any production, we use extensive research to determine the most effective direction for our clients.
At Global Verde Media, we never guess.
Integrated Marketing
By carefully combining diverse methods of marketing, you can achieve your business goals faster and more efficiently with fewer risks.
While sometimes it's a combination of print, television advertising, direct mail, and online banner advertising, other times the most effective combination may be online advertising, search engine marketing, and radio.