Online Interactive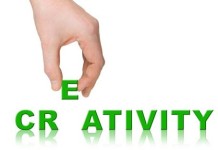 "Global Verde Media can create sites, employ advanced tools, and run your campaigns to help you generate the traffic that you are searching for"
Web Design
Global Verde Media has extensive experience in producing and redesigning both complex and simple websites.
We offer services in design, coding/programming, flash, html, CMS, php, asp and many other technologies.We are a premiere source for banner advertising. We offer target placement and high visibility banner ads. We design banner ads in many media types including image formats (gif, jpg, and png), flash and video.
Online Marketing
Both our in-house staff and partner Web design companies can help you achieve your goals on the Internet including the design of digital ads, ad placement, animations, etc.
We also have a special digital online system that can help you customize with and saturate specific local markets such as cities, states, counties, etc. within several days to help you drive traffic, create more awareness and readiness, and increase leads. This tool is being used by Microsoft (Bing), REI, Intel, Razorfish, etc. to dramatically increase lead results and save costs.
---
Search Engine Marketing
and Campaign Management
With Search Engine Marketing, you can advertise directly to customers who are looking for your product or service online right now. This form of advertising is an effective and versatile way to turn online shoppers into real time buyers.
Simply put, Search Engine Marketing (SEM), also referred to as Pay Per Click advertising (PPC), is a form of online advertising that places ads on popular search engines such as Google, Yahoo!, and MSN Search. With SEM, when someone searches for your product or service, your advertisement is displayed in the paid search area, which appears above or to the right of the organic search results. By being placed above the organic search results, your ads have the opportunity to grab customers' attention first, before they start wading through a sea of search results.
While the explanation of Search Engine Marketing is simple, the execution is more complicated and that is where we come in.
Here is what we do:
1. We will build a comprehensive list of keywords that potential customers might search, on Google, Yahoo!, or one of the other search engines, that relate to your business. For example, if you were a energy and environmentally oriented law firm in Seattle, some keywords might be "environmental", "green", "energy", "renewable", and "legal", and "law firm".
2. Once the list is built, we write text ads for all the keywords that will appear in your campaign. We can also build a few landing pages with call-to-action copy that connects directly to your website.
3. We place the keyword order (remember you only pay when someone clicks on your ad) and we monitor the campaign to ensure that your ads reach their full click potential.
4. Each month, you will receive a comprehensive report on how your Search Engine Marketing is performing and how many customers you are attracting online from your SEM.
5. We work with any business, at any budget. You can start off small and work your way up or go big and dominate your local market, but no matter what your budget, there will always be a human being monitoring your progress, never an automated computer program.